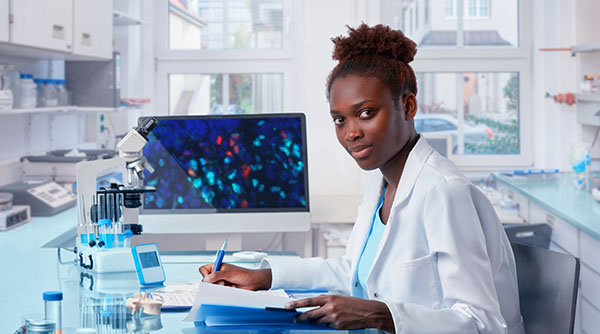 TechEmerge Health East Africa
Project start
Jul, 2019
Open Call Deadline
Jan, 2020
Finalists announced
Sep, 2020
Matchmaking events
Oct, 2020
Pilots announced
Jan, 2021
End of project
Dec, 2022
Currently, 17 innovators from across the globe and 11 East African private hospitals, primary care clinics, lab chains, pharma retailers, and insurers are conducting 20 TechEmerge pilots in Kenya, Uganda, and Ethiopia.  
TechEmerge Health East Africa was launched in January 2020 to strengthen health care services, improve patient outcomes, and build commercial relationships, and quickly expanded to also tackle some of the challenges posed by the COVID-19 pandemic. A pool of up to $1 million in grant funding is supporting field-testing of new AI-enabled point of care diagnostics, clinical decision support tools, imaging, patient engagement solutions, emergency response, and more. Participants also receive ongoing support and advice during implementation.
TechEmerge Health East Africa is part of the Global Tech Challenge from the World Bank Group and the Consumer Technology Association.
Market Context
$15 bn
Health care spending in East Africa by 2030
$2 bn
Medical device market expected to grow at 10% per annum in the next decade
270 mn
Estimated population in Kenya, Uganda and Ethiopia by 2030
Over the next decade, the combined population of Kenya, Uganda, and Ethiopia is expected to grow from 207 million people to 270 million. In that same period, East Africa's $8 billion health care sector is forecast to almost double to $15 billion.
The COVID-19 pandemic has added to East Africa's long-standing health challenges, including HIV/AIDS, malaria and tuberculosis. The region also has a rising non-communicable disease burden, with increasing rates of cancer, diabetes and heart disease. This is in combination with high maternal and child mortality rates.
Challenges are compounded by the region's severe shortage of trained medical professionals and infrastructure, weak drug supply systems, variable quality, rural/urban disparities, and government underfunding.
Currently, most patients pay for health care out-of-pocket, creating great demand for new solutions that improve patient outcomes, operational efficiency, and affordability – especially for remote and underserved communities. In addition, many African governments are committed to universal health coverage and accessing new technologies and business models is critical to their success.
Launched in 2020, the open call for the TechEmerge Health East Africa initiative attracted 416 applications from innovators in 50 countries. After a competitive selection process, 53 tech companies were invited for matchmaking sessions with over 20 health providers operating in Kenya, Uganda, and Ethiopia, serving more than five million patients annually at over 250 facilities.
In response to the COVID-19 pandemic, our matchmaking and innovation summit was staged online for the first time. The virtual format enabled TechEmerge to open up panel discussions, exhibits, and networking events to the public, enabling more than 500 participants across the world to explore potential business opportunities. 
Following the summit, 17 innovative health tech startups from 11 countries were successfully matched with 11 leading health care providers, and two corporations providing wellness programs for employees in East Africa. They are now implementing 20 pilot projects and building long-term partnerships. 
A pool of US$ 1 million in grant funding supports pilot projects. The TechEmerge team also provides support throughout field testing to help innovators mitigate operational risks, reduce adoption risks for local providers, and facilitate market-entry and tech transfer.
Read our Innovation Summit Brochure
What types of solutions are we looking for?
| | | | |
| --- | --- | --- | --- |
| | Point of care diagnostics | | Patient Engagement |
| | Imaging  | | Quality/Patient Safety |
| | Maternal & Child Health | | Operational Efficiency |
| | Telemedicine | | Emergency |
| | Electronic Medical Records | | Education |
Benefits for participants
Access to a robust network of East Africa health systems and potential users/buyers of technology

Access to a pool of up to $1M in funding to support pilot projects in East Africa (competitive selection)

Guidance from the TechEmerge team and global network of advisors to develop pilot implementation and market entry strategies

Potential investment from IFC
Selection criteria
Proven product, installed with at least one health system

Privately owned company, typically with less than 50 employees and less than US$100M in venture capital funding (with some exceptions)

Meets the needs of the East African healthcare providers

Demonstrated managerial capacity and scalability

Ability to allocate time and resources to participate in the Project, including attending periodic meetings, and implementation of field testing/pilot project in East Africa
Our adopters are multi-specialty hospitals, primary care clinics, lab chains, pharma retailers, and health insurers. They operate over 250 facilities with more than 2,500 beds, serving over five million patients annually in urban and rural communities across Kenya, Uganda, and Ethiopia. For the first time, our adopters also include corporates implementing wellness programs for their employees.
Competitively selected from a field of more than 400 applicants worldwide, our 17 innovators offer a wide range of cost-effective, high quality solutions including AI-enabled point of care diagnostics, clinical decision support tools, imaging, patient engagement, emergency response, and more.
TechEmerge Health East Africa partners are implementing 20 pilot projects on the ground in Kenya, Uganda, and Ethiopia, field-testing a wide range of new solutions to improve health care access, affordability, and quality for communities across East Africa. 
20+
Healthcare providers participating