Intuitive – Grupo Sao Marcos
March 2019 - November 2019
Lab Hormon Matriz. Santo André, SP, Brazil
Grupo São Marcos used IntuitiveCare's revenue cycle management platform to optimize high workflow demands usually done by hand. IntuitiveCare's platform handled  repetitive workflows, including processing claims, reconciling payments, and standardizing pending claim analysis, and appeal data and processes across dozens of insurers portals.
Locations
Lab Hormon Matriz: Santo André, São Paulo;

Lab Hormon Mauá: Mauá, São Paulo;

Lab Hormon Ribeirão Pires: Ribeirão Pires, São Paulo;

Lab Hormon São Bernardo: São Bernardo do Campo, São Paulo;

Lab Hormon Portugal: Santo André, São Paulo;

Lab Hormon Jardim: Santo André, São Paulo;

Hormon Parque: Santo André, São Paulo.

1 center in Belo Horizonte, Minas Gerais

Laboratório São Marcos: Belo Horizonte, Minas Gerais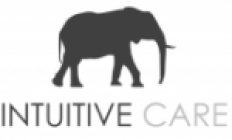 Results
IntuitiveCare processed treatment data from 70,000 patients

IntuitiveCare unified 13 different insurers' payment data into a single standard

São Marcos appealed over 2,700 pending claims (valued at R$ 2 million) through IntuitiveCare's platform

São Marcos automatically transmitted over 4,600 bills to insurers portals through IntuitiveCare's solution
Lessons Learned
Through this pilot, IntuitiveCare had to work with large complex teams within Sao Marcos and learned how to navigate working with HCP staff members that may have siloed goals. IntuitiveCare learned that it is vital to coordinate with the healthcare provider's project leaders, IT team, and executives to ensure a "big picture vision" across all involved teams.
What partners say
"We gladly assisted the provider in overcoming interoperability gaps with insurers by automating high-volume tasks using advanced robotic process automation, and machine learning to optomize and connect their workflows."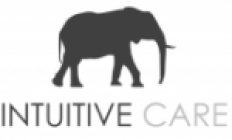 Innovator in: