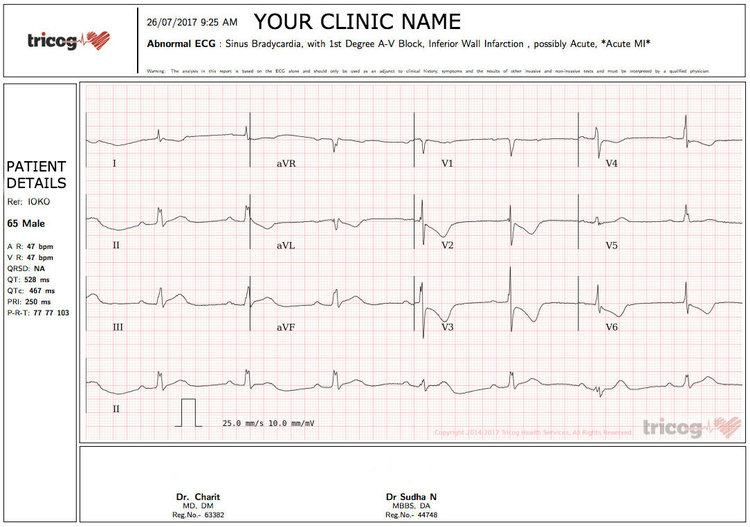 1 March, 2018
Turning the Tide on Heart Attacks Using Cloud Computing
Heart attack is the biggest cause of death globally. In India, someone has a heart attack every six seconds. The window for detecting and treating a heart attack is narrow – the likelihood of surviving is over 80 percent if action is taken within the first two hours. However, the average time between symptoms and treatment in India is three times that, at over six hours.
In India, 5 million people suffer from a heart attack each year, and 3 million do not survive. To address this challenge, Tricog Health Services, a medical tech company based in India, developed a smart ECG solution that allows doctors to remotely diagnose and respond to heart abnormalities in less than five minutes.
The product enables healthcare providers to reach underserved areas and detect patients at risk. Through our program, Tricog partnered with Cygnus Hospitals to test its solution in 30 clinics and medical centers across New Delhi and Haryana. Tricog's devices transmitted data to Cygnus, where specialists reviewed and interpreted the results within minutes. The doctors then sent their diagnoses back to the clinics in remote locations through SMS, mobile app or email.
During the pilot, Tricog conducted more than 8,000 ECGs and detected 527 critical cases (7%). Of these, 94 patients were transferred to hospital. The pilot helped Tricog refine its business model and gain traction in the market. Since taking part in the program, Tricog has expanded to 1,700 centers in India, including working with two providers participating in TechEmerge. It has also expanded globally, working in 12 countries and serving over 2 million patients, with plans to continue its expansion.
Read more about the TechEmerge pilot: Tricog Health & Cygnus Hospitals
Pilot Period: March – November 2017