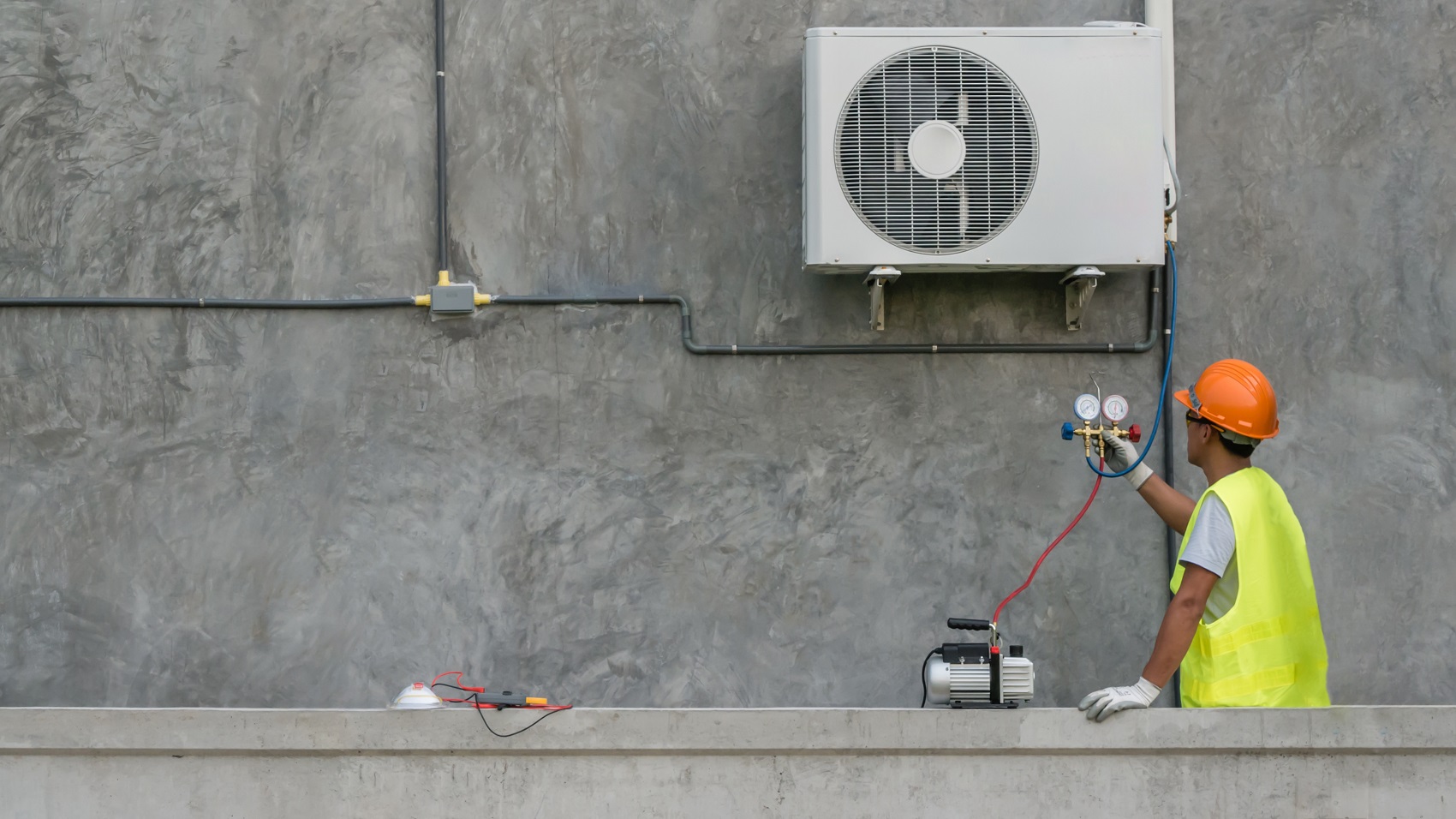 22 July, 2020
IFC opens call for tech innovators to bring their sustainable cooling solutions to Latin America
Washington D.C., July 22, 2020— IFC, a member of the World Bank Group, launched today TechEmerge Cooling in partnership with the UK Government's Department for Business, Energy & Industrial Strategy (BEIS). This new program calls on innovators from around the world to bring their climate-friendly cooling solutions to Latin America. The match-making program offers market access and funding to top innovators to pilot their cooling solutions in Mexico and Colombia, where highly urbanized, hot cities rely heavily on energy-intensive cooling technologies.
Over the next decade, the cooling sector's annual global market value is expected to reach almost USD 170 billion. However, cooling technology is often inefficient and costly, accounting for 15 percent of energy consumption worldwide. With 10 percent of all worldwide greenhouse gas emissions today coming from cooling, new solutions are critically needed to address the climate footprint of growing demand.
"Sustainable cooling technologies represent a fast-growing business opportunity with particular importance to emerging markets," said Alzbeta Klein, Director and Global Head of Climate Business at IFC. "We are excited to support leading technology innovators develop cooling solutions across a full range of sectors."
Cooling is critical for human health and productivity. Cooling technologies can help to lessen the spread of airborne viruses and support health care services and vaccine delivery.
"Sustainable cooling technologies help protect the most vulnerable from climate change, support health care services and food supply chains, can decrease costs for businesses, and increase productivity. These are all critical aspects of a climate-smart strategy for the future of our planet," said William Sonneborn, Senior Director of Disruptive Technologies and Funds at IFC.
IFC is now seeking applications from technology companies interested in scaling climate-smart, energy efficient cooling solutions through pilot projects in Mexico and Colombia, where the demand for cooling is expected to double over the next decade.
Applications to TechEmerge Cooling can be submitted at Techemerge – Cooling through September 18, 2020. The new TechEmerge Cooling program is implemented in partnership with the UK Government's Department for Business, Energy & Industrial Strategy (BEIS).
Tech companies and start-ups selected through a competitive process will be invited to meet with TechEmerge adopters in Mexico and Colombia to discuss piloting and commercializing their innovations in these markets. IFC and a panel of industry experts will provide support during market entry and tech transfer. This will help the tech companies and start-ups offset financial and operational risks and help local governments, corporates, and other cooling providers lower adoption risks. Pilot projects will also receive grant funding from a total pool of up to USD 1.5 million.
The TechEmerge program has a proven track record of matching cutting-edge tech companies and start-ups with leading corporations and other organizations in emerging markets. The program has been successful in India, where innovators were matched with leading local health care providers to implement pilot projects reaching more than 18,000 patients. These initial pilots generated commercial contracts worth USD 1 million to scale-up innovations that are expected to benefit over 300,000 people each year.
About IFC
IFC—a sister organization of the World Bank and member of the World Bank Group—is the largest global development institution focused on the private sector in emerging markets. We work in more than 100 countries, using our capital, expertise, and influence to create markets and opportunities in developing countries. In fiscal year 2019, we invested more than $19 billion in private companies and financial institutions in developing countries, leveraging the power of the private sector to end extreme poverty and boost shared prosperity. For more information, visit www.ifc.org.
About UK Government (Department of Business, Energy & Industrial Strategy, BEIS)
BEIS is the UK Government department responsible for business, energy, industrial strategy, science, research and innovation, clean growth, and climate change policy. This includes managing the UK's international climate finance for supporting climate change mitigation in developing countries and leading the UK's representation in climate change negotiations. The UK is playing an important role in accelerating clean energy innovation through its leadership of Mission Innovation and Chair of its Steering Committee and has pledged to double its spending on clean energy innovation to £400m by 2020/2021. The UK is also doubling its international climate finance to £11.6billion over the next five years – including £1billion for clean energy innovation to support research, development and demonstration in developing countries under the Ayrton Fund.
Read the original press release on IFC website. Spanish version here