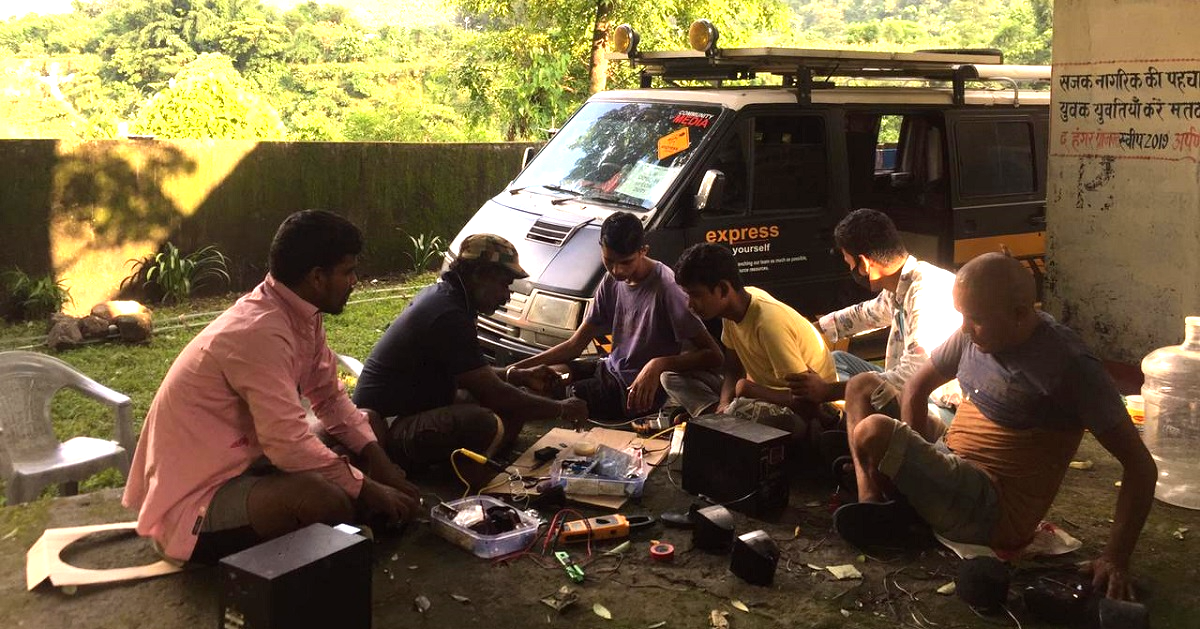 TechEmerge Resilience India
Project start
Sep, 2019
Open Call
Jan, 2020
Finalist announced
Aug, 2020
Selection process
Sep, 2020
Pilots announced
Jan, 2021
Vulnerable communities in India are facing simultaneous crises, with the COVID-19 pandemic and recurring cycles of natural disasters such as cyclones and floods challenging the capacities of frontline workers and disaster agencies.
Market context
1.37 bn
India has 17% of the world's population
$8.2 bn
Direct losses from natural disasters in India over the past 20 years
↑151%
Global economic losses from climate-related disasters over 20 years
In partnership with the World Bank, TechEmerge Resilience India connects national, state, and district Disaster Management Authorities (DMAs) with innovators worldwide of affordable, accessible technologies that can help better prepare, respond, and build resilience to disasters and climate change.
Together, we are piloting ten solutions in the states of Andhra Pradesh, Himachal Pradesh, Kerala and Uttarakhand, in close collaboration with respective State Disaster Management Authorities (SDMAs). If successful, these solutions can be scaled across the country to increase disaster preparedness and resilience capacities across India.
Partners
The TechEmerge Resilience program is a partnership of the World Bank, IFC, the Consumer Technology Association, and the Government of India's National Disaster Management Authority (NDMA). With support from the UK's Foreign, Commonwealth & Development Office (FCDO), innovators have access to a total pool of $1 million in grant funding for pilot implementation, cloud credits and technical assistance from IBM, and technical and advisory support from the World Bank.
TechEmerge Resilience India is supported by a network of advisors with vast experience in disaster resilience, climate, and innovation.
Our resilience pilots are conducted in partnership with State Disaster Management Authorities (SDMAs) in Andhra Pradesh, Himachal Pradesh, Kerala, and Uttarakhand. These four states were chosen for not only their high disaster vulnerability, but also their commitment and experience in using technologies and innovation to enhance disaster resilience.
SDMA focal points liaise with innovators on site selection and provide operational, regulatory, and administrative guidance. Implementation and monitoring is provided by World Bank's Climate Adaptation and Resilience Project, through the Asian Disaster Preparedness Center. This innovative model ensures that while benefits accrue to the SDMA and the states, they do not bear any fiduciary or monitoring burden as they prepare and respond to recurring disasters and COVID-19.
Competitively selected from a field of more than 300 applicants from 100 countries, our innovators offer new solutions to improve disaster and climate resilience in the time of COVID-19
Ten pilots are underway in India to strengthen disaster resilience in the time of COVID-19, leveraging cutting-edge AI, drones, IoT, as well as affordable, accessible wifi-connected radios to ensure information access to remote communities.