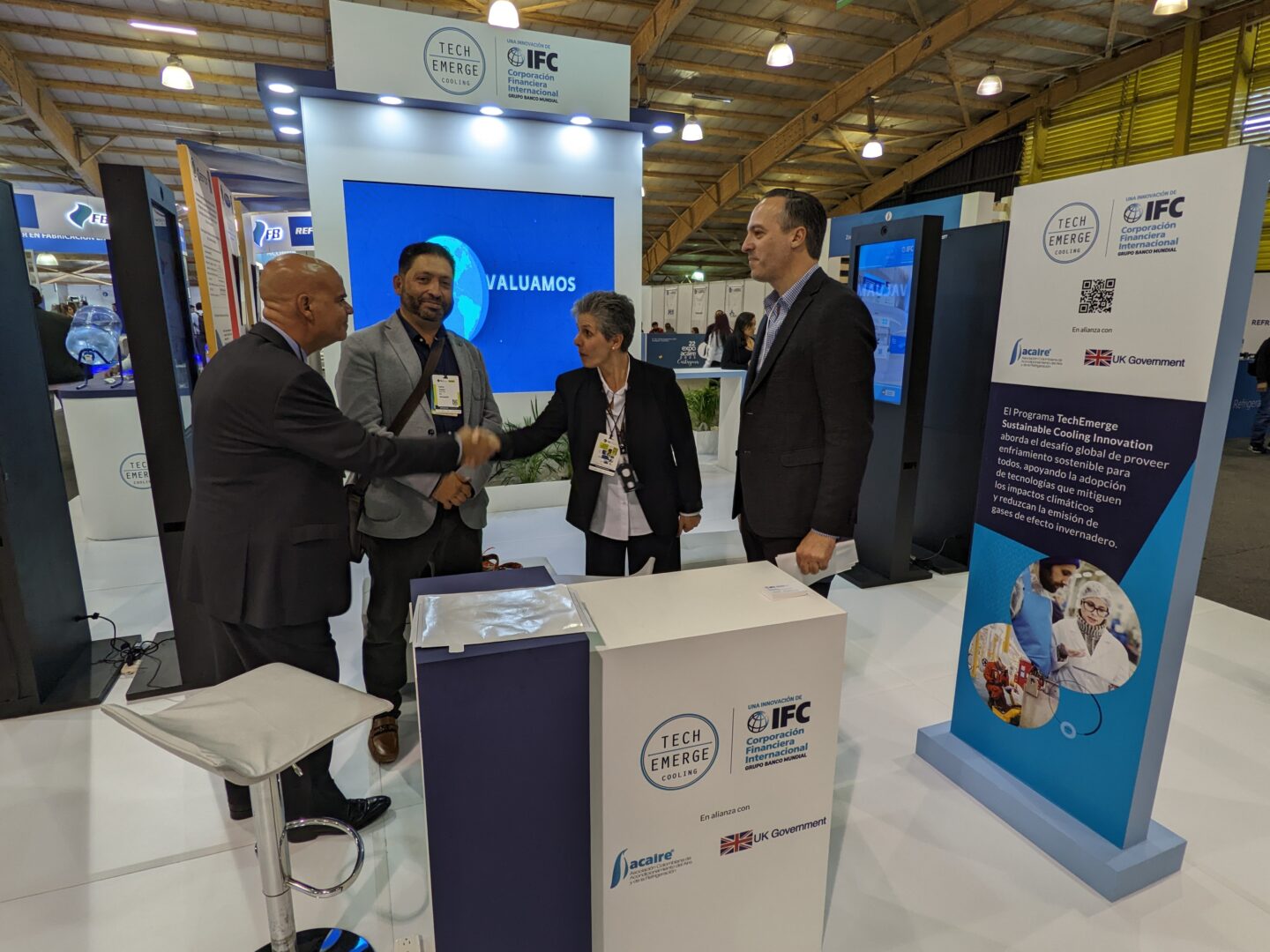 TechEmerge Sustainable Cooling Innovation Program at Expo Acaire 2022
IFC was an exhibitor at Expo Acaire 2022 in Bogota, Colombia (26-30 September), to present the results of its TechEmerge Sustainable Cooling Program in Latin America and promote partnership opportunities for participating companies. TechEmerge works with some of the world's most promising cooling innovators and leading local companies in Colombia and Mexico to pilot, de-risk, and accelerate the adoption of sustainable cooling technologies. The program is funded by the UK Government's International Climate Finance and has so far earmarked a total pool of $1.5 million in grant funding to support technology pilots.
During the Expo, IFC recognized the companies participating in the program and announced the second phase of the initiative, which will continue in Colombia and expand to Peru and Ecuador. TechEmerge also put together a series of lightning talks and demos by innovators and adopters to showcase the potential of tech solutions in solving the cooling needs of key sectors of the economy.
Expo Acaire is the Annual Fair of the Colombian Association of Air Conditioning and Refrigeration (ACAIRE), the main event for the HVAC, Refrigeration, and Ventilation in the Andean, Central American, and Caribbean regions. ACAIRE is also the local implementer of the TechEmerge Sustainable Cooling Program.
Multimedia Gallery
//= json_encode($video3); ?>